YouTube SEO: How to Get Started With Optimizing Your Videos?
The popularity of YouTube is humongous. Since the inception of YouTube, the video platform has now become the second biggest search engine across the globe. Eight out of ten video search results are YouTube videos, and the platform is constantly growing, with over 500 hours of video uploaded to YouTube every minute. How to avoid getting lost in the sea of ​​videos? The best thing you can do is optimize great videos for search by using YouTube SEO best practices. These tips will help you create a solid YouTube SEO strategy.
Before we begin, let us know what exactly is YouTube SEO and How to use the same to optimize every video efficiently:
What is YouTube SEO?
With YouTube SEO, you can optimize YouTube videos and channels to tell the YouTube algorithm what your video is. It is all about ranking it by relevant keywords and recommending it to users who would like the content. YouTube provides its users with relevant content that they want to see. By combining metrics like recommendations, keywords, and past engagement data, YouTube delivers its users' answers to their questions, making it an attractive alternative search engine for growth. 
A successful YouTube channel is much more than just optimizing your SEO, but it can certainly make a drastic difference in the growth rate you can get for your YouTube video views. With YouTube SEO, anyone on the platform can start growing their audience by interacting with your audience, earning higher rankings. Although keywords are very important in YouTube SEO, engagement is what matters the most. Compared to SEO websites for e-commerce SEO, YouTube emphasizes engagement.
For example, using keywords will get you your first viewers, and by creating engaging content and keeping it coming back you will be more successful. When in doubt: Address your viewers more decisively. Quality, consistency, and relevance of content contribute to your success on YouTube and impact your searches.
YouTube SEO is to create a long-term channel.
Importance of YouTube SEO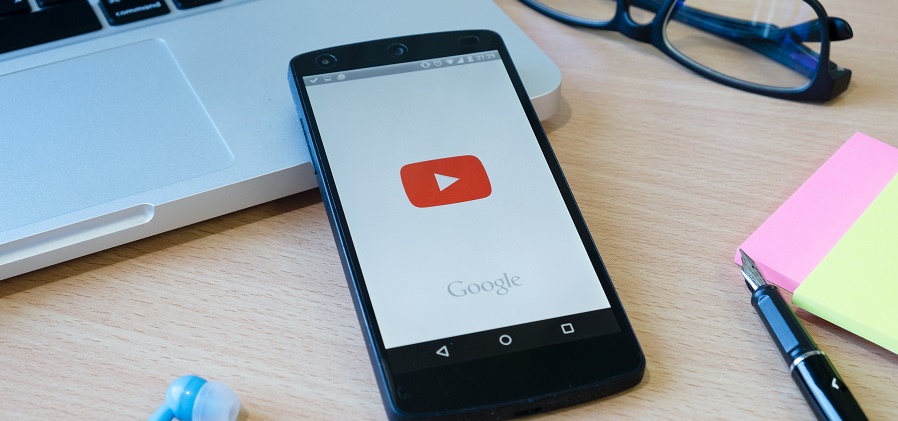 With a huge customer base, YouTube is the second-largest search engine in the world after Google. Implementing a good YouTube marketing strategy for your business can help your brand connect with your potential customers in creative and engaging ways. It is one of the most valuable opportunities for marketers to connect their brands and organizations with their customers through video.
Having said that, here are some of the benefits of YouTube SEO that no one can overlook:
You can increase your brand awareness and gain an audience of potential customers

It helps you generate more views for your videos

It helps you with better organic ranking 

You can increase traffic on your YouTube channel can further generate additional income.
How does the YouTube search engine algorithm work?
YouTube's algorithm delivers the most relevant personalized videos to its users across five different sections of its platform: 
Search

Home

Suggested Videos

Trending

Subscriptions

and Notifications
By helping users find the videos they are most likely to watch and enjoy, YouTube allows viewers to stay on the platform as long as possible and make sure they come back to your site regularly. To find out which videos and channels users are most likely to watch, YouTube "tracks" its audience. The best you can do is tracks its users. Interaction with every video they watch. 
More specifically, they pay attention to which videos each user does and does not watch, how long they watch each video, which videos they like and dislike, and which videos they are not interested in. based on user feedback. Because its algorithm rewards engagement rather than vanity metrics like views and clicks, YouTube incentivizes creators to produce videos that their audiences enjoy watching and discourages them from tricking the system. But YouTube's algorithm also uses various signals and metrics to rank and recommend videos in each section of its platform. 
The Best Tips & Tricks for an Effective YouTube SEO Strategy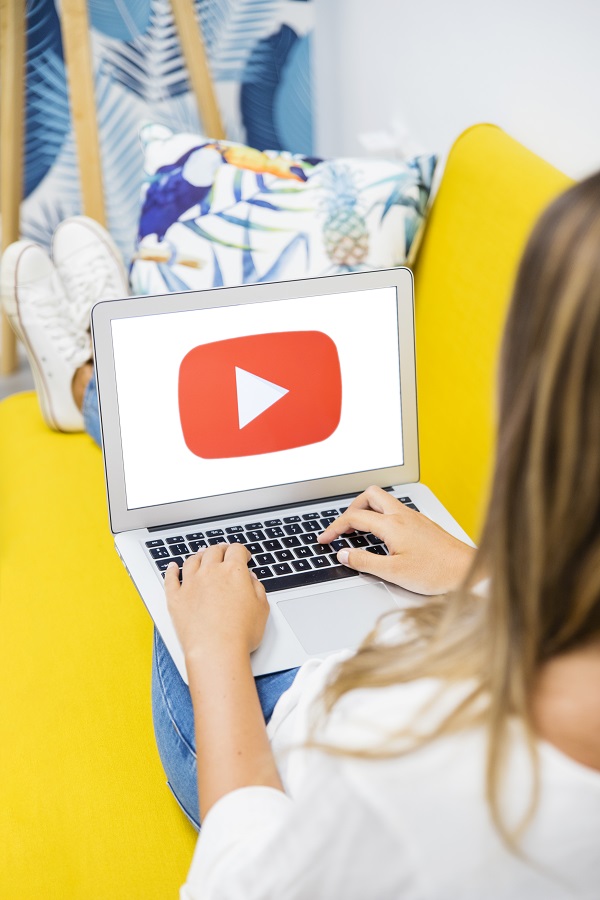 YouTube SEO is not a recipe for a cake. Even if you follow all the guidelines, the decision of which results to show to the user depends on the platform's algorithm, which is quite complex. Consider numerous criteria, rules, and calculations to determine ranking, including factors independent of your actions such as User navigation.
However, the more points you earn with YouTube's search algorithm, the more likely it is to reach the top spots. So let's take a look at some YouTube tips to rank your channel and videos higher in users' search results.
Choose a good keyword
Keyword research is not only useful for improving your business blogging strategy; YouTube SEO  requires it too. It's important to identify the right keywords before creating a video as you can use them to tell the website what your YouTube videos are really about. The platform's algorithm cannot see your content, so you need to do your research. what's in the video content so you can show it to people conducting relevant searches. This means you should make sure your video title and description are accurate and include keywords.
YouTube keyword research can be done in a number of ways. For example, in tools like Semrush, you can see exactly what questions people are searching for and optimize your video title around them. This works especially well for "how to" and question-based content, as these are typically terms that people search for. strong on-site.
Use an attractive video title
After doing good keyword research, you already have a good selection of terms at your fingertips. So what do you do with them? One of the fields where the keyword should appear is the title. This is one of the most important factors for YouTube to index and rank content. And for the video to appear in a good position, the title should be as close to the user's search terms as possible. Research has also shown that longer stocks tend to degrade the performance of top positions more objectively: the top 20 players average 4,748 characters in the title; the maximum is 100 characters. So try to keep your titles more concise and with the exact keyword. These ideas are not rules, but it is worth it. Considering. Also, remember that the video title may be the user's first exposure to your content. It is, therefore, necessary to describe what viewers will see, but also to motivate them to click on your video. A pinch of creativity is therefore worthwhile, which can arouse curiosity.
Make the video intro super dramatic
The first 10-15 seconds of your videos must be engaging for your audience. It's better if you can convince your audience and viewers to convey what your videos are about within that 10-15 second time limit. If your video's intro is engaging, most viewers will watch to the end. You can also increase the playback time of your videos.
Write simple yet effective descriptions
A description is another important field to fill out when uploading the video. This text should inform as clearly as possible about the topic of the video. If the title should be concise, the description can be longer and more detailed. You can use up to 5000 characters. A description is essential for classification for two reasons. It can be a persuasive tool for the user to access the video since its opening part appears in the search results, so try to keep the main information at the beginning of the text. Then, with a compelling description, you can increase your engagement with videos and earn YouTube points.
Focus on crafting longer videos not shorter
A study of YouTube ranking factors found that longer videos (over 15 minutes) outperformed shorter videos in YouTube searches. If the length of your video is more than 15 minutes, your YouTube videos ranking will improve. As simple as that. When you take any of these actions, remember one keyword: relevance. Recommend videos only in contexts where they are relevant and add value to the user. There's no point in tightening the bar, okay? This only leads to user frustration. Who access your video and then leave because it's not what they were looking for.
Top-Rated YouTube SEO Tools
Increasing YouTube reach and video rankings are more than just releasing videos one after the other. You'll get better results if you focus on quality over quantity. or at least stop posting mediocre videos because you're trying to meet an arbitrary quota. But as anyone who's tried to expand their reach and increase video views on YouTube can tell you, it's not easy. Luckily, we've found a list of amazing YouTube SEO tools that can simplify your path to a growing and engaged YouTube following.
TubeBuddy

YouTube Analytics

vidIQ

YouTube Autosuggest

Google Keyword Planner

Keyword Tool (Keywordtool.io)

Rank Tracker

Ahrefs Keywords Explorer

Kparser

YTRank

RapidTags

TagsYouTube

Rival IQ

SE Ranking

SerpStat
YouTube SEO is tough, but the rewards are HUGE. The competition won't know what hit them until you start outsmarting them with these most popular YouTube SEO tools.
Final Thoughts
The size of the audience on YouTube is huge. If there's a search engine that comes close to Google's search engine, it's YouTube. YouTube's search engine can help your brand grow and, in turn, drive conversions down the funnel. YouTube SEO It seems that it is not that difficult. Tweak your titles, descriptions, do a few tricks here and there, and voila. But there is more. Honestly, there isn't much technology involved in YouTube SEO. However, the biggest challenge is user participation. 
several reasons we emphasize this is that it's a deal-breaker when it comes to ranking. Be sure to invest your time and money in creating a proper setup and using high-quality cameras, microphones, and other equipment. You just need to focus on creating videos that engage users. When your video is perfect, YouTube SEO is most beneficial to you.
About Post Author