The Website Migration Guide You Need in 2022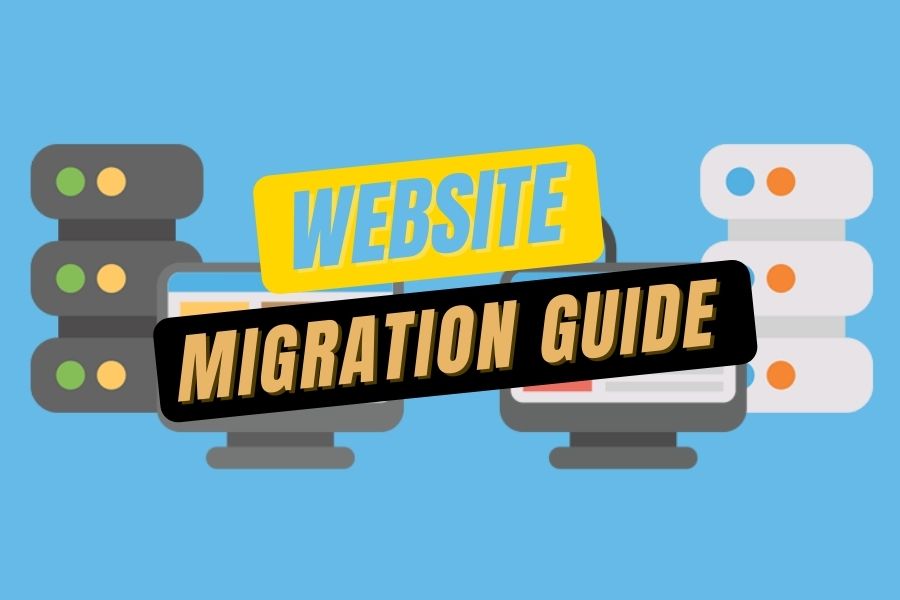 This guide will help you learn the various types of website migration as well as the factors to take into consideration while migrating your website whether you have chosen to move it to a specific platform or make any modifications to it.
If you've made the conscious decision to transfer your website, you're entering a tunnel of big decisions, dynamic strategy, and technological challenges. But don't be afraid! We're here just to guide you through it all, step by step.
Let's start from the beginning:
Definition of Website Migration
The practice of making substantial feature changes to a site that can influence its online exposure and search engine optimization is known as website migration (or site migration) (SEO). Changes to the domains, contents, design & layout, interface, and user experience are all included. This is a popular procedure that SEO/digital marketing experts and content providers use.
In simple words, A website migration (or site migration), is the process of making significant feature changes to a website that can affect its online visibility and search engine optimization (SEO). That includes changes such as domain, content, design and layout, interface, and user experience. This process is common with SEO/digital marketing professionals and content developers.
A website migration is critical to the Search engine optimization and online marketing activities of a site. Making sure there's enough work and allocating resources to a website migration is the first step toward achievement.
The Importance of Website Migration
Website migrations can become a frustrating part of every SEO effort. Website migrations are essential, like when a site decides to switch its web address or start on a wider website builder initiative. Keyword research, technical and design methods, and customer experience all can gain from migrations in the long run.
A website migration task, no matter the complexities, is not always frightening. Before diving in, we'll now look at the importance of website migration for your business.
Website migration aids in the recovery of a significant loss.

It also aids in gaining new clients and prospects to the company's website.

The method of website migration takes very little time, which is why most businesses choose it.

This is now one of the best cost-effective programs provided by website building firms.

This method also maintains the website's prominence and prevents it from slipping from its current rank.
Hence, above are some of the fantastic qualities that website migration includes, and so this procedure is pretty well-known at the moment, as the majority of recent businesses and brands struggle from unpredictable and simultaneously negative effects on their websites. As a result, companies seek out the quickest and easiest procedure, which is website migration.
Types of Website Migration
The various forms of site migrations address a wide range of standards and specifications challenges. It's critical to comprehend the same kind of adjustments you're implementing to your site, as well as the SEO danger each modification has to the organic search traffic. It can help you focus on the sorts of SEO jobs that should accomplish so that the effort you do results in even more SEO traffic over time, not less.
Alternatively, continue reading to know about all the website migrations that can affect your SEO rankings:
Existing Domain Website Migration
When you migrate an existing site, the main domain stays the same. A redesign, CMS upgrade, or URL/hierarchy rearrangement are common examples. An existing domain conversion must have the lowest effect on search efficiency (migration duration ranges from 1 to 14 days based on site volume), but it might be disastrous if done incorrectly.
New Domain Website Migration
A website domain migration occurs when your domain name is changing to a new one. Perhaps you're switching to a new top-level domain (.com to.org) or consolidating several websites into a particular asset? In any case, a website domain migration has the biggest risk of any migrating kind, not least because the expected searching influence could last up to three months, and must be treated with caution.
HTTPS migration is now becoming a common cause of lower search engine rankings, not least since many people make the switch without realizing it. The site will look the same after an HTTPS migration, but it will have an SSL certificate assigned to it. This effectively converts all of your site's URLs from HTTP to HTTPS. The distinction is minor, yet it has a tremendous consequence.
Integrating domains is the method of placing all of your resources in one place. This could include moving many domains to a different server or moving minor subdomains to your official site. As already said, migrating to a web address will take much longer, and you must take proper measures to minimize the effect on the organization. You might also want to rethink transferring some of your sites. Google has started slamming sites with Webspam Penalties in recent years, so take extra precautions if forwarding a website with crappy backlinks.
The Effective Website Migration Process
A site migration method can be divided into six distinct parts. They're all crucial, and ignoring any of them might compromise the overall migration's efficiency to varying degrees.
Planning
A quality website migration requires careful planning. Allow adequate time to provide sufficient resources to the website migration project, create a thorough migration protocol, train teammates, and keep them informed of the hazards included.
Engaging with Qualified Digital Marketing Team
The integrated digital marketing staff can frequently be involved in website migration. Each department will almost certainly want to have a role on how it should be carried out, along with:
Experts in search engine optimization

Group of marketing automation

Creators and promoters of content

Researchers of data

Web designers

UX experts in DevOps

Developers
Getting relevant stakeholders from all these sectors to participate early in the cycle is crucial. It will assist you in gaining their support for future changes.
Aligning the Goals and Identifying the Issues
Inquire of all parties involved about their worries and what they believe is required for the website migration to be productive in their perspective. This is also where you specify the website migration's objectives. If you don't have these objectives, you won't be able to tell if the migration was effective when you assess it afterward.
Defining the Risks
Address the consequences of the migration to the entire team, as well as what to anticipate regarding traffic declines following the migration and how this occurs. It's possible that your rankings will fluctuate and your traffic will decline (temporarily). This is a typical occurrence, so keep your expectations low.
Mapping Out Every Task in Advance
Generate a checklist of everything that has to be done earlier too, throughout, and after the site migration and allocate it to the appropriate personnel. This is how the website migration process can work in your favor.
To handle the strategy and allocate tasks, you can use Google Spreadsheets or Trello. 
The Final Moment to Launch the Site
A website will now be briefly inaccessible on launching day, which is to be anticipated. Simply set up the server to respond with a 503 (service unavailable) server response code.
Conclusion
Website migration is a critical issue that can make or break your business's success. It's usually a good idea to make a checklist of the critical aspects to concentrate on throughout migration, such as contents, meta descriptions, and so on, and then take the appropriate care while transferring those to a new configuration. It can often result in considerable loss to ranks if managed incorrectly, and vice versa.
About Post Author