Is the Future of Electronic Business Cards (E-cards) Promising?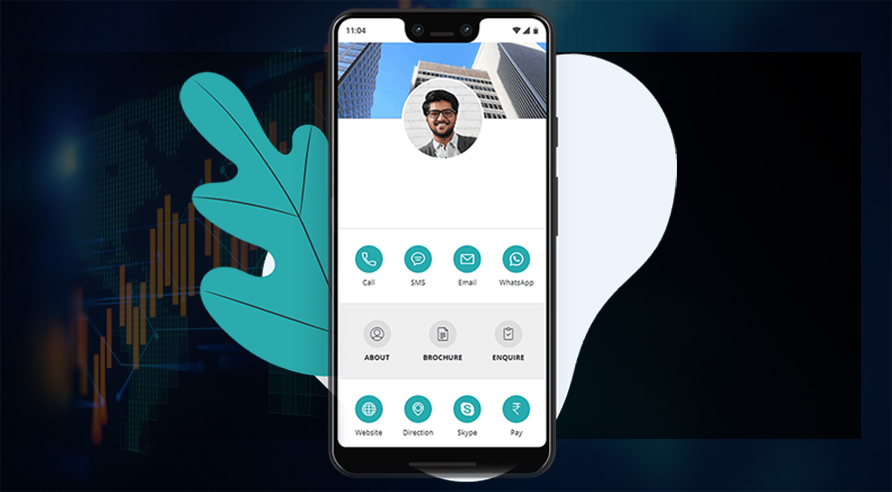 The inception of ecards has dramatically and positively changed the way we connect with people. As a result, the digital industry is booming at a fast speed. Thanks to the power as well as the bright future of electronic business cards that have shifted the individual's focus from printed paper cards to digital business cards.
On the other hand, the sudden spread of the COVID-19 pandemic has forced millions of people to turn to digital platforms.  Moving from the physical world to remote work, video conferencing, online meetings, and now virtual events. This has given businesses a great opportunity to find new perspectives. Most importantly, it has given us the opportunity or a solution without breaking the social distancing rules set by governments around the world.
Top Five Benefits of Using Electronic Business Cards
This is why most brands are continuing to invest in new ways of networking known as "Electronic Business Cards". Why? Because they wanted to make new contacts, share information related to business in just one click, and make people safe in this unpleasant time of Coronavirus. Even digital marketers have acknowledged that the future of e-business cards is expected to be booming with significant growth. Here's why?
Above all, a business card contains unlimited information related to your business. The information you can add is company name, logo, email, mobile number, social media profile, picture, and much more.

A business card can be shared at any given point in time and with one single click.

A business card is extremely flexible. It can be accessed using your fingers. Like you use a mobile phone or computer.

You can easily update information related to your business and make relevant changes whenever needed.

As the exchange of contacts in e-business cards is purely digital. As a result, you can save millions of trees by skipping paper cards.
How do you see the future of Electronic(Digital) business cards?
Over the last decade, the popularity of virtual business cards has tremendously grown. In this age of digital revolution, business e-cards will dominate the internet world allowing businesses to share and transfer useful information to the masses.
Many companies have already taken the initiative to communicate only through reliable NFC enabled-business cards. The NFC-enabled business card carries a tiny chip inside the card and an antenna embedded in the paper.
This unconventional e-card transmits data to mobile phones and other devices only when they are NFC-enabled when tapped together. 
This revolutionary twist has brought a massive and significant change in other leading industries too. The smart use of this new technology will give more opportunities to photographers, architects, makeup artists, and fashion designers to the fullest.
The Top Digital Business Cards Trends in 2021
The world of electronic business cards is constantly evolving. Now, is the time to embrace the biggest ecards trends that will shape the digital world positively. And the trends are:
Domination of multiple business card shapes

Experimentation using textured images and stamped lettering

Emphasis more on quality and not quantity

Strongest minimalism and branding

Eye-grabbing color solution

More voluminous gradients 

Focusing more on BIG TEXTS

Unrealistic text alignment

Smart geometric designs
In this millennial age, the business must meet the changing demand of the users. As the users are getting smarter day by day, the companies must look forward by embracing the newest technology, and concepts to offer the users out-of-the-world advanced electronic business cards.
About Post Author